The comprehensiveness and scope of this project makes it a uniquely outstanding educational programme. With the Comp&Ben Academy project we bring to life our intention to introduce a cutting-edge training model, which the market has long been missing.
The programme is now open for registration.
Save your seat today and enhance your expertise for the future.
Each module is simultaneously lectured by our experienced C&B professionals. This introduces much better interactivity during the lectures and gives an uninterrupted focus on the topic.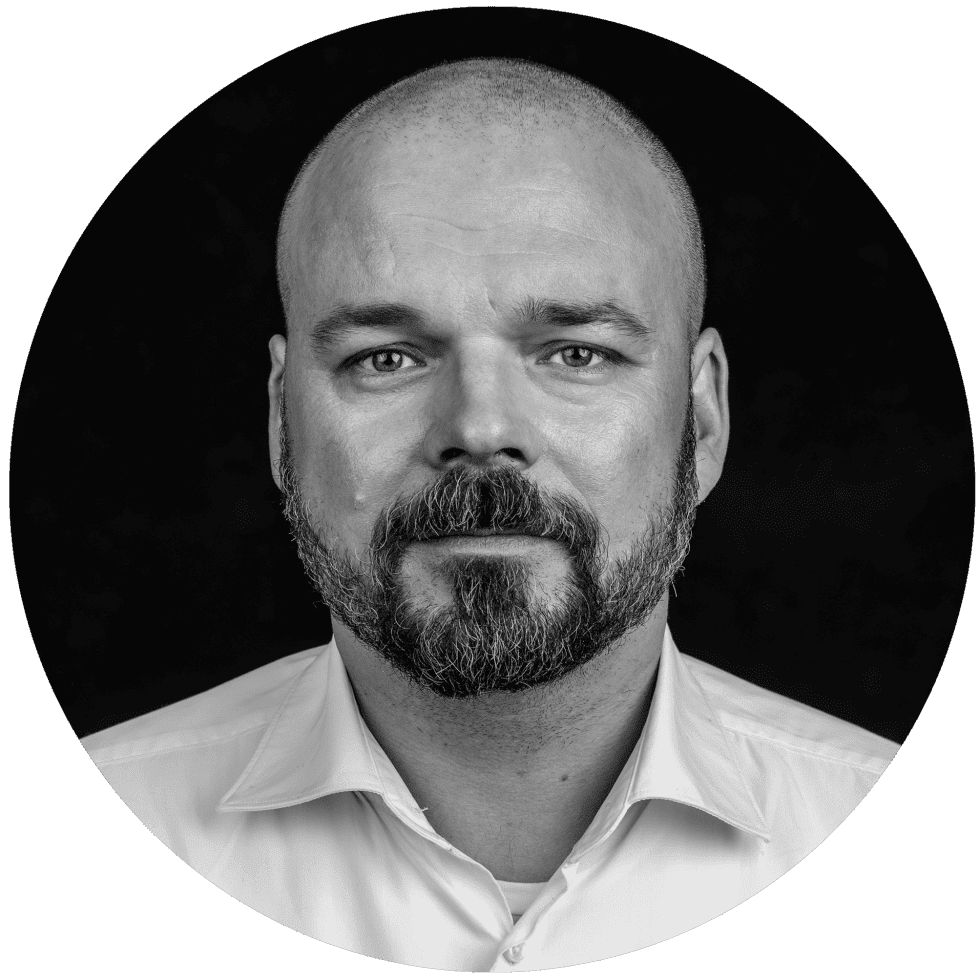 Mgr. Martin Kopecký, Ph.D.
Managing Partner BDA
Over twenty-year wealth of leadership expericene in HR and Comp&Ben field has given Martin a profound expertise in strategic design of comp systems and pay cost management. Given his expertise, Martin has created a concept of Strategic job segmentation aligned with business strategies and lectures at Prague University of Economics and Business.
Mgr. Tomáš Jurčík, Ph.D.
Managing Partner BDA
Tomáš is a seasoned Comp&Ben expert having spent over two decades in various senior C&B roles including CEE regional jobs in multi-national companies such as Mondeléz and SABMiller. Besides leading all BDA international projects, Tomas is also the author of the BDA Educational programmes.
Comp&Ben Academy 2024 Course Dates
M1 | 25. - 26. 1. Compensation Strategy. Main principles and Components. Map of the Area.
M2 | 22. - 23. 2. Internal Equity and External Competitiveness principles explained in detail.
M3 | 21. - 22. 3. Pay Policy Design. Base Salary Management. Annual Salary Increase.
M4 | 18. - 19. 4. Incentives and Variable Pay. Performance Management. Reward & Recognition.
M5 | 16. - 17. 5. Employee Benefits. Strategy and Portfolio. Total Compensation Communication.
M6 | 13. - 14. 6. HR Controlling, HRIS, Pay Costs and Budgeting Process
More about Comp&Ben Academy
The Comp&Ben Academy is an open course for all HR professionals. During the lectures participants share their practice across various sectors and companies which is adding more value to the programme.
The programme consists of 2-day modules that can be taken as a whole, one after the other, or you can independently select only those modules that are relevant for you. Alternatively, you can attend all six modules in your preferred order, e.g. in 2 years.
One of the course objectives is to increase the knowledge level of students so that those attending all six modules can be certified as Comp&Ben Managers after passing the final exam.
The Academy is derived from a theoretical base, as presented by contemporary world authorities, but above all we want to demonstrate practical every-day application. You will see real-life examples and case studies from the world of Comp&Ben.
Place, Language and Price
The Academy is held at the Prague University of Economics and Business, Czech Republic.

The Academy is lectured in the Czech language. If you are interested in other language mutations, please contact us for more details.

The price per one module is
CZK 25.000 CZK (plus VAT).

There is a maximum of 15-20 participants for each Module (class).
The slides represent the basic logical structure of a theme depicting key principles and main topics. The graphics show relations and connectivity of particular areas to capture hidden logical interactions. The core of each lecture is the teachers´ presentation of a given area or principle. Theorethical base is accompanied by show cases from real-life business situations.
The Comp&Ben Academy can be bought as an in-house training pogramme representing a complex solution for training needs of company HR or C&B professionals.

For more information about customized in-house variants please contact us using the form below.
The programme is now open for registration.
Save your seat today and enhance your expertise for the future.
Interested in Attending the Course?
Contact Us for Further Information