Your People: The Only True Resource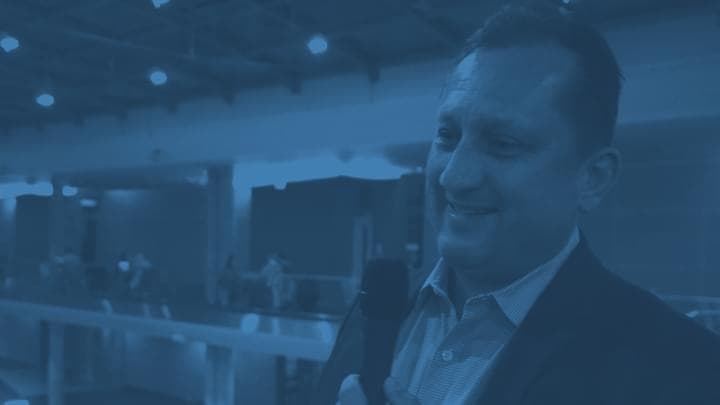 Intro: People are not only the one true resource; they are key stakeholders. Yet, as the current crisis unfolded, companies first looked to their people to take cost savings. How can that be?
Shelter-in-place orders are being relaxed. Business is restarting. But, no one knows what's next.
Companies remain in crisis mode: be it how to resume operations; how to adapt to a radically changed market; or, how to salvage a financially lost year.
BBC business correspondent Douglas Fraser recently wrote that for UK retailers, "In the current circumstances, and for many companies, getting from here to this time next year is not all that certain." We know this is not just a retail sector concern.
So, what to do?
Saving the day
Peter Drucker, in his seminal book Management, wrote that a "business enterprise (or any other institution) has only one true resource: people. It succeeds by making human resources productive." This is true now more than ever.
People are needed to market, manufacture and distribute a company's products or services. They identify new business opportunities and realize them. They provide the intense customer focus. A company is only as good as the people running it. The people in management need to be effective: smart in setting objectives and performance standards, motivating with their communications and reward systems, thoughtful in decision-making.
In short, people are the guarantors of business continuity - be they technician, knowledge worker or manager.


Neither the product nor the service makes or sells itself.
Innovation does not materialize out of thin air. Businesses need people.


Social impact and responsibility
Drucker in Management writes that management has three dimensions. The first is setting the mission. The second is fostering an environment where people can be productive and achieve. The third dimension is to manage a company's social impacts and responsibilities.
He added that,

None of our institutions exists by itself and as an end in itself.
Every one is an organ of society and exists for the sake of society.


If social impact is mismanaged, this "eventually will also destroy society's support for the enterprise – and the enterprise itself."
Drucker's arguments have been heard. The Business Roundtable, made up of the CEO's at 181 leading US companies, updated its Statement of Purpose in Fall 2019. The Roundtable has recognized "that the success of our system is dependent on inclusive long-term growth." Without that, "many will raise legitimate questions about the role of large employers in our society." No longer will "corporations exist principally to serve their shareholders."
Member companies will "endeavor every day to create value for all our stakeholders, whose long-term interests are inseparable." Who are these key stakeholders? They are customers, employees, suppliers, the community and shareholders.
This is a significant change. It calls for companies to rethink their mission, vision and values – and their social impact. A socially responsible company recognizes that employees are key stakeholders in its long-term success.
Swinging the ax
People are not only the one true resource; they are key stakeholders. Yet, as the crisis unfolded, companies first looked to their people to take cost savings. How can that be?
Drucker wrote in his Practice of Management that swinging the "meat ax" indiscriminately was an "admission of incompetence." Even worse if that "meat ax cuts off trained people..." I want to believe that swinging the people cost "meat ax" was not the first action taken by most in this crisis.
The 2008 crisis was not the first economic shock my generation of HR professionals had to deal with. Before that, we had the dot-com bubble, the 1990-91 recession, Black Friday in 1989, and the severe recession of the early to mid-1980's. Despite our experience with SARS, MERS and Ebola, governments were unprepared for Covid-19. And, despite having lived through previous economic shocks, many in the Comp&Ben community were also unprepared.


If you are unprepared, you are likely to panic and indiscriminately swing the ax.
You are also apt to forget your social responsibility.


Drucker in Management likened crisis management to the rules surgeons follow to make operating decisions.
Rule one was do nothing, if the condition was likely to cure itself without risk or danger. Rule two was to act fast and radically if the condition is degenerative or life threatening. Rule three was for situations that lay between rules one and two; act only after weighing risk versus opportunity. Most crises, he believed, were of the rule three ilk. You follow your principles to assess risk, identify opportunity, make the call.
When survival IS at stake and radical surgery required, it is even more important to be principle-based and recognize that people are your one true resource and key stakeholders.
William Cohen, in his book A Class with Drucker, offers the example of Nucor and Ken Iverson, its CEO. In the early 1980's, the US steel industry was in deep crisis. Half of the industry's jobs disappeared almost overnight. Nucor's volume shrank in half. Iverson's solution was to first insist that management take large pay cuts: 40% for department heads, 60% for company officers and 75% for himself.
When that was not enough savings, only then did he ask the rest of the workforce to share the pain through furloughs.
Cohen quoted Iverson as saying,

When times are good, we share the benefits,
and when times are bad, leaders have to share that as well."


Iverson added that, "For all of us, but leaders especially, there is a duty that comes before personal interest…" Pain should be shared and commensurate. This builds trust and credibility, acknowledges social responsibility, and shows human caring.
Fix it so it never happens again
"If a crisis happens—say a cash crunch, or an inventory buildup, or an accident in a particular location or activity—the first time it happens, one fixes it. But if it happens again, then one finds out the cause and fixes it so that the crisis never happens again." (Drucker from Management).
While we cannot predict the when of the next pandemic or economic crash, we can fix how we respond to them. We can have a contingency plan that is grounded in a set of guiding principles. Having guiding principles is critical because you cannot anticipate every circumstance. They provide the basis upon which to assess risk and opportunity and make decisions.
These principles should be aligned against your company's mission, vision and values. They need to be specific to the theory of your business, your finances, and people investment priorities. They must respect that your company does not produce wealth just for itself, but for all of its stakeholders and society as a whole. And, they should be broadly known by your people.


If your plan is not grounded in principles, then your
tactics will be more meat ax than surgeon's knife.

Drucker in Management says that the "final proof of the sincerity and seriousness of an organization's management is uncompromising emphasis on integrity of character."
Many companies hold that people are their one true resource. Will their actions speak louder than their words?
Michal Freire
Michael Freire je zkušeným Comp&Ben profesionálem s více než třicetiletou zkušeností v oblasti lidských zdrojů, včetně působení jako HR Business Partner ve výrobní oblasti. Pracoval v EMEA a americkém regionu v rámci obou trhů (Emerging & Developed Markets), a po dobu dvaceti let byl zodpovědný za poskytování comp&ben řešení na úrovni podniků, regionů a zemí ve velkých nadnárodních společnostech.
Autor článku