2020: A Year for Rock Stars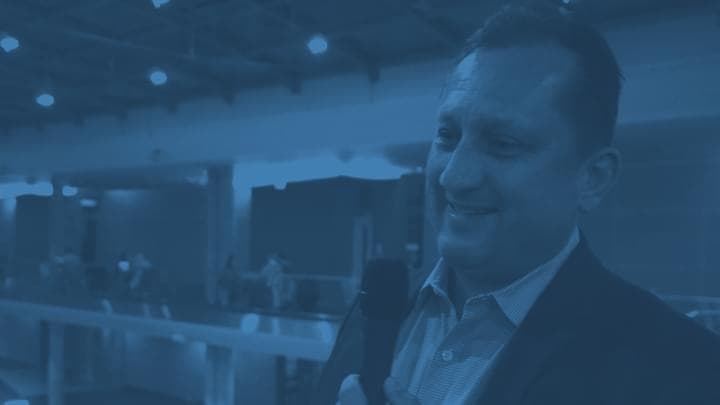 Intro: Companies should prioritize paying their 2020 broad-based short-term incentives – unless doing so compromises their very economic survival. In fact, I see it as a matter of business sustainability.
I continue to believe that companies should prioritize paying their 2020 broad-based short-term incentives – unless doing so compromises their very economic survival. In fact, I see it as a matter of business sustainability.
Remember who kept you in the game
I recently scanned both the web and LinkedIn for updates about how companies are managing their 2020 annual incentives. I found much being written about executive short-term and long-term incentive plans. How (not whether) to keep executives "in the game" is a hot topic.
The argument is already being made that the plan discretionary clauses should be exercised to ensure that executives are paid out. In some cases, KPI's are being reset to account for changed business conditions. In others,

the results for a bad quarter are being omitted.

For industries hardest-hit by Covid-19, some are even advocating that discretion be more aggressive still. Do this to retain executives so they do not jump to other companies under less economic stress, they say.
Interestingly, I have not seen the same corresponding concern in the web about the treatment of participants in broad-based plans. I hope this is not because the job market for people at this level has tightened and there is less flight risk.
Pundits outside of industry have suggested that exercising discretion to ensure executives get paid a bonus or receive a stock grant is a bad look. I would agree if the SAME discretion is not applied to broad-based plans.
Your rock stars are everywhere…
I know a former HR executive who spoke often about growing the organization by investing in 'rock stars'. Always forgotten in this discussion was that rock stars are nothing without the people backing them musically. If anything, the rock star to me was the front person that blocked your view of the other critical talents. What was Freddie Mercury without Brian May, Roger Taylor and John Deacon?
Earlier this year, I published a LinkedIn article explaining the importance of keeping your rank-and-file employees "in the game". In it, I argued that firms should pay out incentives for 2020 even if they are reduced. As we now enter award planning season, it is time to remember ALL of those who made contributions during an exceptional year.This year's rock stars are the people who delivered top-notch service to panicked customers and care to sick patients. They are the ones who worked overtime to keep up with the demand for personal protective equipment – along with everyone else in that sales and supply chain who made it possible. People like this are in every part of your organization.

You just have to want to find them.

You do not want your employees quitting on the job in 2021 because they feel their 2020 incentive was sacrificed to reward the executive team. Rock stars come and go anyways. Their bandmates, though, are the ones that make sure the show goes on.
… But, it's still not peanut butter
Please do not mistake my plea for paying the 2020 broad-based bonus as an argument to spread incentive monies around. Far from it. Differences in performance can and must still be recognized. Given how tight funding undoubtedly is in many companies, this is not a year to pay bonuses to low performers or pro-rated awards to mid-year leavers.
The paradox is this may also be a year in which forced ranking or forced distribution curves are counter-productive. And, perhaps, even more than usual. Satisfactory performance may in reality be exceptional in this environment and should be recognized as such. The usual tricks to differentiate incentive awards may backfire.

Stretching the pool may hurt engagement and create distrust.

In an earlier article near the peak of the pandemic's first wave, I wrote about social responsibility. I argued then that it was incumbent for leaders to sacrifice for the good of the broader organization. They should be the first to give up their merit increases, I said, or take the largest pay cuts. And, many did. But, now that it is time for the second act the music has changed. How many executives are willing to accept smaller bonuses so that the rank-and-file receive incentives that appropriately reflect their business continuity contributions?
Throughout the year, Comp&Ben pros hopefully have been guiding the discussion about what is fair and equitable and how that helps drive business sustainability. In fact, the compensation principles that will guide putting the right awards into the right pockets should have already been settled. Now is the time when your business head and HR leader should be explaining why the peanut butter needs to be served up more judiciously than ever this
Michal Freire
Michael Freire je zkušeným Comp&Ben profesionálem s více než třicetiletou zkušeností v oblasti lidských zdrojů, včetně působení jako HR Business Partner ve výrobní oblasti. Pracoval v EMEA a americkém regionu v rámci obou trhů (Emerging & Developed Markets), a po dobu dvaceti let byl zodpovědný za poskytování comp&ben řešení na úrovni podniků, regionů a zemí ve velkých nadnárodních společnostech.
Autor článku